Welcome to the Department of Agricultural and Resource Economics. We are home to several vibrant undergraduate programs and three graduate programs. Our graduates have an outstanding employment record and many play key leadership roles in business, government and academia. The distinguished faculty who lead our programs have received many teaching and research awards and are internationally recognized. With students from more than15 countries around the world we have a strong international presence.
Our research and teaching activities sit at the nexus of applied economics, business and policy analysis for the agriculture, food and resource sectors. Recent and ongoing research encompasses areas such as innovation (biotechnology, plant breeders' rights, bioproducts), rural communities, resources & the environment (climate change, water resources, forestry), agri-food marketing and supply chains, food safety, international trade, entrepreneurship, and much more.
We have a long standing reputation as one of the best departments in Canada with a student-friendly learning environment, characterized by small class sizes and excellent interaction with dedicated faculty who are recognized research leaders in their fields. We provide opportunities for students to study, work, and undertake research and travel within Canada and internationally depending on the course and level of study. We host several social events throughout the year and encourage students and their families to attend and are proud to be one of the friendliest departments on campus.
We hope that our aim - to deliver the best education, to carry out the best research, and to make significant contributions to society - locally, nationally, and internationally will inspire you to join one of our undergraduate or graduate programs.
Graduate Studies
The Department of Agricultural and Resource Economics delivers highly rated graduate degrees in Agricultural Economics. Agricultural Economics provides opportunities for students to learn and use advanced theoretical and empirical methods in applied economics. Research is applied to real world problems in the multifaceted agri‐food sector which encompasses issues in resource management, environmental sustainability, production economics, supply chains, regulation, transport, food quality and safety, rural development, innovation management, public policy and international trade.
The areas of specialization within Agricultural and Resource Economics include: natural resource economics; environmental sustainability and evaluation; international trade policy; supply chain management; public policy and regulation; farm business management; economics of technological change; rural development; agri‐food marketing; food safety and quality; and agricultural production economics.
Van Vliet Chair in Agricultural Economics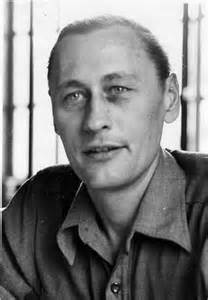 Born of Dutch immigrant parents on a farm near Quinton, Saskatchewan, Hadley Van Vliet received a Bachelor of Science degree (with great distinction) and in 1936, a Master of Science degree at the University of Saskatchewan. He then went to the University of Wisconsin for the next two years to work towards his doctorate.
Hadley Van Vliet started his teaching career in 1938 as an instructor in agricultural economics at the University of Saskatchewan and became an assistant professor two years later. He was appointed Burford Hooke professor and head of the department in 1944. Students held Dr. Van Vliet in high regard, and his influence on them was a profound one. Three of his students became Rhodes Scholars, and many of them received awards of similar distinction in Canada and abroad. His students went on to notable careers as professors, teachers, cabinet ministers, government administrators, farm leaders, and even a Premier of the Province of Saskatchewan! All, without exception, acknowledge a debt of gratitude to "Van" for his ability to shed understanding and enlightenment on the complexities of farm economics.
Throughout his career, Van Vliet was actively engaged in research (most of which was with government agencies), and in 1968, he was named a Fellow of the Agricultural Institute of Canada. Teaching and research kept him busy but he found time to also serve as a president of the Saskatchewan Agricultural Graduates Association and president of the Canadian Agricultural Economics Society.
Hadley Van Vliet died suddenly in December, 1968, two days after he had given the principal paper at a meeting of the Saskatchewan branch, Canadian Agricultural Economics Society. In 1986, the Van Vliet Chair in Agricultural Economics was established in his honour and to date ten esteemed scholars have been appointed.
Andrew Schmitz   1986 to 1988 (first Occupant)  
Jim Libried   October 1, 1988 – June 30, 1990    
John Murphy   September 1, 1990 - September 30, 1992      
Julian Alston   July 1, 1993 - June 30, 1994  
James Vercammen   July 1, 1995 – June 30, 1996   
Peter Phillips   January 1, 1997 – June 30, 1999
Bill Kerr   July 1, 1999 –November 1, 2009
Metin Cakir   January 1, 2011- August 30th, 2013
Derek Brewin   January 1, 2016- June 30, 2016
Kostas Karantininis  June 1, 2017- September 30, 2018
Contact Us
Department of Agricultural and Resource Economics
College of Agriculture and Bioresources

University of Saskatchewan 

Room 3D34, Agriculture Building
51 Campus Drive  
Saskatoon, SK  
S7N 5A8 Canada
Tel: 1 (306) 966-6512
Fax:1 (306) 966-8413
Department Head: Ken Belcher
Awards and Recognition
The Department of Agricultural and Resource Economics is proud of their many faculty, staff and student members who have been awarded or recognized for their contributions to the field.
University of Saskatchewan Awards
Professional Recognition/Appointments
Jill Hobbs –Fellow of the Canadian Agricultural Economics Society to be presented at the CAES annual conference in June
The Research Chair Selection Committee for the Canadian Grain Policy Chair selected and awarded the 5-year term renewal to Richard Gray (January 1, 2017- December 31, 2021)
Student Awards and Recognition
Master's student, Kaitlin Kelly thesis has been selected to receive the Western Agricultural and Economics Association's 2016 best student thesis award. The plaque will be presented to Kaitlin at the annual meeting to be held this year at Lake Tahoe, NV, July 9-11, 2017.
Master's student, Kathryn Forrester placed 2nd in the Research Poster Competition and 2nd place in the AAFC Policy Brief Competition at the CAPC Conference, Ottawa, January 2017.
Master's student, Chi Su placed 3rd in the AAFC Policy Brief Competition at the CAPC Conference, Ottawa, January, 2017.
Master's student, Kelsey Richardson won the student poster competition at the AAEA & REESA Conference Red Deer, AB. April, 2016.
Master's student, Amanda Gabruch had an article accepted for publication in the Journal of Agricultural and Resource Economics.  This article is a revised version of the winning paper she submitted for the graduate student paper competition at the 2016 CAES/WAEA meetings in Victoria, BC.
The CAMA team competed again in Dallas, Texas, April 2017. These teams consist of students from colleges and Universities across North America. Competitors are judged based on the content of 20-minute presentation of their marketing plan for a new agricultural product.  The product that they introduced was a gourmet mustard branded as Red Coat Mustard.  The team made it to the semi-finals where they lost to the eventual champion.  This is the second year in a row that the team has made the semi-final draw.