Student Clubs
Agriculture and Bioresources Students' Association (ASA)
USask Stockman's Club
Beef Team
Dairy Team
Judging Team
USask Rodeo Team
AgBizz Club
Canadian Agri-Marketing Association (CAMA) Saskatchewan Student Chapter
Twitter: @CAMAusask
Facebook: @ CAMA Saskatchewan Student Chapter
Environmental and Bioresouces Student Association (EBSA)
Environmentalists for Agriculture
Food and Bioproduct Sciences Student Club
Do you have a love for plants? Well, do we have the club for you! The U of S Horticulture Club is a student run club that accepts any and all plant lovers from all University of Saskatchewan colleges! We run sessions that involve growing plants for both aesthetics and food.
This club will provide ideas for in-home projects, knowledge of plants, and involvement in your local plant community. Upcoming events for the club include a succulent revival session and a continuing microgreen project!
In addition, we have a Facebook group where you can flaunt your houseplants, ask questions, and share interesting facts. A member sign up form can be found at https://forms.gle/kzd1c89ydjvjkzHn7. If you have any questions please feel free to contact us by email at uofshortclub@gmail.com or through our Facebook page at University of Saskatchewan Horticulture Club.
Instagram: @uofs_hortclub 

Other ways to get involved
Compete in AgBio Challenge, an industry sponsored and judged competition where students present on a topic after 72 hours to gain cash prices. Or join the Saskatchewan Institute of Agrologists (SIA).
Events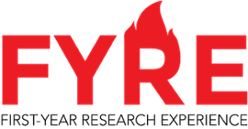 First Year Research Experience Student Poster Presentations

Organized by the College of Agriculture and Bioresources and Undergraduate Research Initiative.
Each year enthusiastic first year AgBio students display their research posters based on data they collected during the term as part of the First Year Research Experience (FYRE) program. Prizes donated by Saskatchewan Institute of Agrologists.