Two College of Agriculture and Bioresources graduates entered university with single-minded intensions: Candace Ippolito to take her knowledge back to the family beef operation; and Caitlin Olauson to explore issues around food security. But both found their degrees opened up new, and unexpected, possibilities.
Ippolito and Olauson have moved into the world of entrepreneurship, making statements about their beliefs in the importance of good food made from locally sourced ingredients. While their circumstances differ, their stories converge when both women talk about the relationships they established while students at the University of Saskatchewan (U of S). The people at the college were pivotal in setting them both on the path to success.
Candace Ippolito
Growing up on the family farm near Kisbey in the southeast corner of Saskatchewan, Candace Ippolito developed a love for food and a love for the food business at the same time.
"My grandmother was the first nose-to-tail cook I knew and I've always had an appreciation for good, wholesome food," said Ippolito who, with her brother, is a fourth generation primary beef producer. When it came time for university, "I only applied to one program—animal science—because I knew it would benefit me as a producer and as someone who is part of the industry."
After graduating in 2002, Ippolito worked at various jobs in animal nutrition and feed but felt more could be done to create links between producers and consumers. She related a story about wanting to cook a Saskatchewan meal for out-of-country visitors but was not able to find what she needed.
"As producers, we're always great ambassadors for good food that starts with great ingredients, and as producers, we're producing those ingredients, but where do you get them?"
Six years ago, Ippolito got the chance to advance the farm-to-fork movement and venture into what she called "the business of agriculture" when she and three silent partners bought the SaskMade Marketplace in Saskatoon from the Saskatchewan Food Processors Association. The store's mandate is to be the link between producers and consumers with both products and information.
"Whatever you need as a consumer, I want to be that bridge," she said.
The store currently offers almost 6,000 products from about 150 vendors. Ippolito said her clientele is "all over the place—millennials who are conscious spenders, families looking for wholesome food, foodies who want ingredients for scratch cooking and a small number of tourists (about 20 per cent of the store's products are giftware)."
Knowledgeable staff make themselves available to answer questions, and producers can often be found in the store cooking everything from appetizers to desserts with their products. The store also offers recipes "that can excite people about the raw ingredients and scratch cooking."
In addition to providing products and education to consumers, SaskMade Marketplace serves as a resource for entrepreneurs with new product ideas.
"We're very much where people come to cut their teeth with their products," Ippolito said, adding she does quite a bit of business coaching in addition to running the company.
As for the future, Saskatchewan is the land of opportunity when it comes to growing the agriculture value chain, she said. "We need to take common ingredients and introduce them to new palates in creative ways, and we need to continue to have meaningful conversations with consumers" to help people understand the farm-to-fork link.
Ippolito said the College of Agriculture and Bioresources helped set her on the entrepreneurial path. "I met lifelong friends there and learning about where they came from, their experiences, really created the idea that anything is possible. It got me fired up about community and encouraged me to look beyond the jobs that were already there."
Caitlin Olauson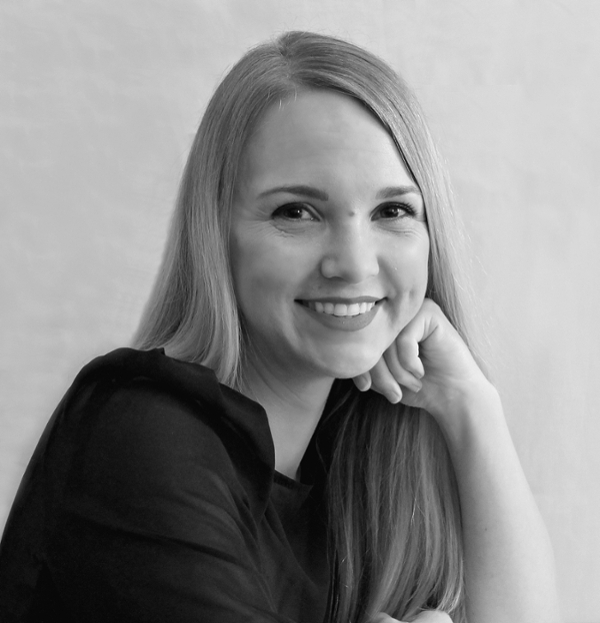 Caitlin Olauson described her journey into the world of business as "accidental," the result of a single class in her final year of a food science degree program in the College of Agriculture and Bioresources.
"I went into the college wanting to do food security research," said Olauson, who grew up on a grain farm outside of Saskatoon. "But in my final year, I took a product development class with Professor Michael Nickerson and for the first time I was able to mix my science knowledge with a creative outlet to meet a need."
For that class, Olauson and two other students formulated a snack bar from homegrown ingredients that won the local Pulse Canada Mission ImPULSEible competition in 2011, the year she graduated, and took second place at the national level.
"At the time, business seemed like a cruel world" and the snack bar went no further. "Then, about 18 months ago, a friend who owns a restaurant in Saskatoon encouraged me to get back into development," said Olauson. "She even said I could use her kitchen."
From that opportunity came The Local Bar, a formulation of lentils, flax, quinoa and Saskatoon berries lightly sweetened with honey. Olauson sold the bars out of her friend's restaurant, and the obvious next step was to set up "a real business."
Teaming up with her sister Julie Gryba, Olauson hired a designer to work on packaging, got a lawyer and a business advisor, developed a business plan and a year ago, incorporated Olauson Food Products. Using ingredients sourced from across the province, The Local Bar went into production at the Saskatchewan Food Industry Development Centre.
"The first few production cycles were pretty stressful," she said. "You're investing thousands of dollars a day."
A second bar—sour cherry and dark chocolate—has been added to the product line, which is sold online and through an expanding list of retail outlets.
"Saskatoon is really amazing for supporting local entrepreneurs," she said.
The company is now eyeing other markets across Canada and "we want it to be authentic so we're sourcing ingredients from the location where the bar will be sold. We won't compromise with our suppliers," she said, "or our ideals. The Local Bar is not just a business; it's a statement about what you want from your food system."
Recognizing the challenges of producing food products, Olauson is setting up a new business, a commercial kitchen space "where everyone can share what they've learned and be a catalyst to help new food entrepreneurs get off the ground." She wants to provide others with the support and encouragement that has been so beneficial to her. 
Even with all the demands of business, Olauson has not lost touch with her original education goal and is currently in her second year of a master's in food security program at the U of S.
"I hadn't planned on starting two businesses and doing a master's but they were opportunities that I couldn't pass up."