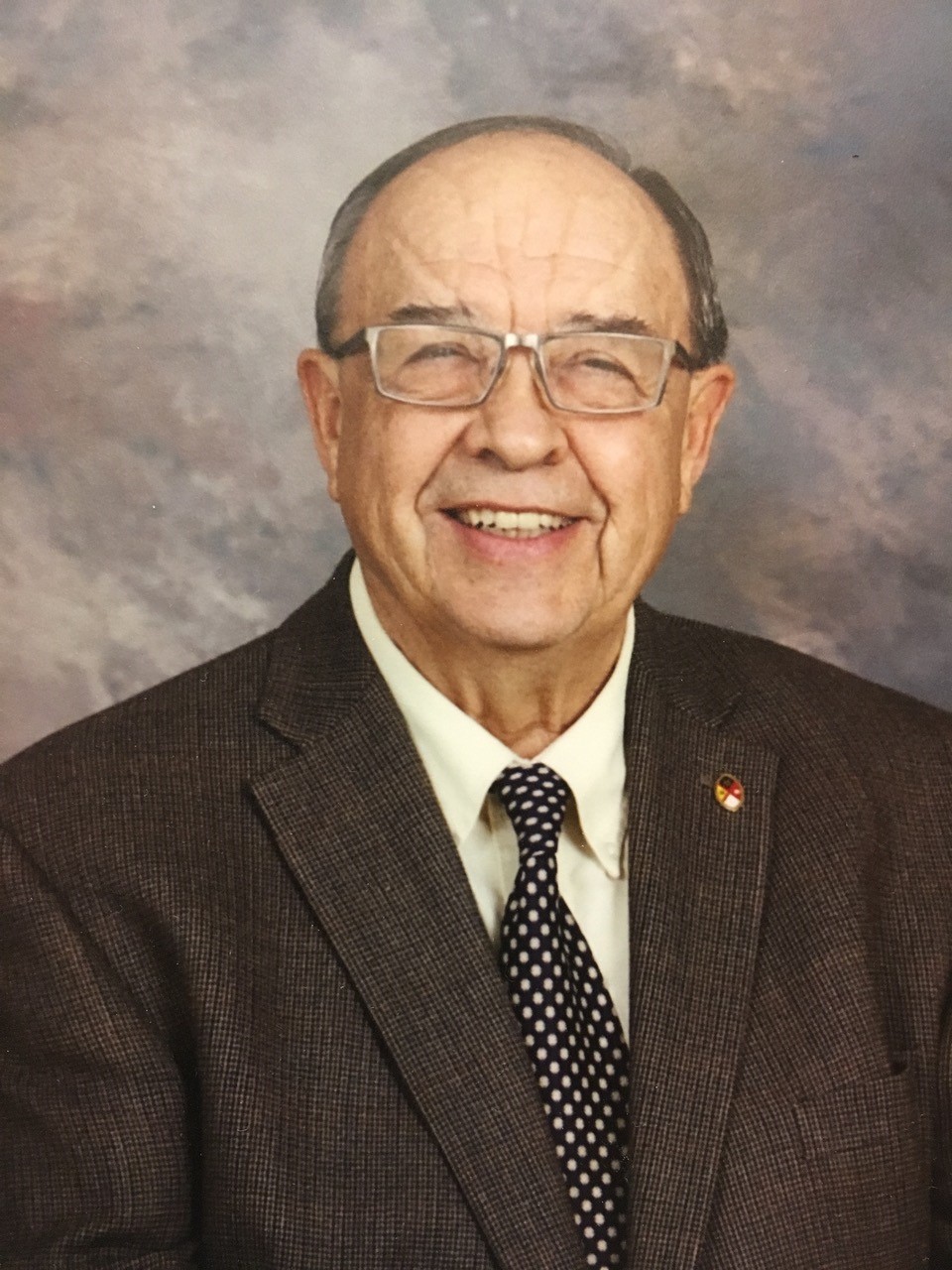 A new scholarship has been established in the College of Agriculture and Bioresources in honour of Vern Racz .
Racz (BSA '68, MSc '71) was a man whose definition of 'retirement' was to volunteer his time and expertise to causes and initiatives that made Saskatchewan a leader in agricultural innovation.
In addition to farming with his wife Charlene, he was engaged in serving on multiple boards and consulting for homegrown Saskatchewan enterprises, where his wealth of experience in animal and poultry feed and post-harvest technologies helped these businesses grow and reach new markets.
One such success story is Milligan Bio, a Foam Lake, Sask., biodiesel manufacturer. After rebuilding its crush plant, Milligan Bio turned to Racz to help prove the superior qualities of its meal product (Bio Meal). Racz had done similar work decades ago when he helped the company gather analytical data on the quality of its cold pressed canola meal.
"Vern spent countless hours meeting with animal nutritionists and our marketing manager to get the quality aspects of our meal and cold pressed canola oil (Bio Oil) to the feed sector," said Glenn Helgason, PAg, Racz's neighbour and friend, who was responsible for Milligan Bio's reinvention. "This included feed mills, hog barns and the dairy industry. He was really enjoying this work."
For his contributions to Saskatchewan agriculture Racz earned a reputation as a bridge builder. His roles with the Ministry of Agriculture and the University of Saskatchewan's (USask) Feed Testing Laboratory and Prairie Feeds Resource Centre, enabled him to build connections between the crops and livestock sectors, between researchers and producers, and between Canadian agriculture and the rest of the world.
At USask, Racz embraced research and teaching both in the College of AgBio, and the Western College of Veterinary Medicine, and served on over a dozen graduate student committees. He developed an unofficial "finishing school" for graduate students: while completing their theses, many worked part-time in the feed testing lab learning advanced nutrition, dealing with clients, and interpreting and explaining results.
David Christensen (PhD), Racz's long-time friend and colleague, recalls that Racz gave students the opportunity to work on a variety of applied projects, many of which presented business opportunities for enterprising farmers.
"A famously 'fragrant' project dealt with odour control in poultry slurry," remembers Christensen, professor emeritus at the College of AgBio. "They found that peat moss worked very well."

Innately understanding people's goals and motivations, Racz made connections the way puzzle pieces connect to create a complex picture.

"He went the extra mile to ensure his students were set up for success," said Christensen, recalling when a student found her role in feed sales after graduation was not the right fit. Racz connected her to a lab position at USask. This influenced her decision to pursue graduate studies and today she runs her own successful company.

Racz's dedication to sharing expertise and his adventurous spirit also led to international development endeavors with USask. By the time he retired, he had amassed experience in close to 30 countries promoting alfalfa, canola and grain legumes.

"One highlight may have been designing rations for racing camels in Saudi Arabia," mused Christensen.

Racz's sudden passing in 2019 left a void for Milligan Bio and for countless friends and colleagues.

"We really miss his readily available knowledge," said Helgason. "Because Vern would never have taken any wage for his hours of work, the management team at Milligan Bio decided to kickstart the Vern Racz Memorial Scholarship administered though the U of S where he taught."

Many have since added to the fund in the hope that the scholarship will help support AgBio students for many years to come. It will recognize fourth-year students majoring in animal science who have a demonstrated interest in animal nutrition.

Vern Racz knew the value of higher education, the opportunities it afforded to students and the financial struggles it brought to many. One of his last projects was the establishment of the Saskatchewan Agriculture Graduates Association (SAGA) scholarship. His generous spirit will live on through the Vern Racz Memorial Scholarship, a fitting tribute to a Saskatchewan bridge builder.

To support the Vern Racz Memorial Scholarship, please visit donate.usask.ca/online/agbio.php or contact hamish.tulloch@usask.ca.


Agknowledge, December 2020