It is that last trait—perseverance—that resonates strongly with Hickie. In fact, "it's the story of my life," he said, particularly when he was a student at the University of Saskatchewan. It is fitting, then, that Hickie has donated Perseverance Farm to his alma mater in recognition of his belief that the acquisition of knowledge results in the ability to do good in the world.
Born on his parents' homestead in 1935 in the Loon Lake area, Hickie and his family moved to the Waldron area, near Melville, when he was nine years old. After finishing high school in Waldron, the young man set out for Saskatoon, intent on getting a degree from what was then the College of Agriculture. But he found the adjustment to life at university overwhelming.
"I was so uncertain about everything," he said, adding that he decided instead to enrol in a two-year diploma program with the intent of "taking what I learned home to help people on the farm to make their lives better."
Hickie returned to the farm in the summer between first and second year, "but I knew I had too many new ideas for my father. They were hard-working people and education was not valued very highly." He changed his plans and after completing the diploma program, Hickie went on to earn a BSc in agriculture with great distinction in 1959. He spent an additional year at the University of Guelph doing a master's degree but was disappointed the additional education was not particularly applicable to the realities of prairie farming.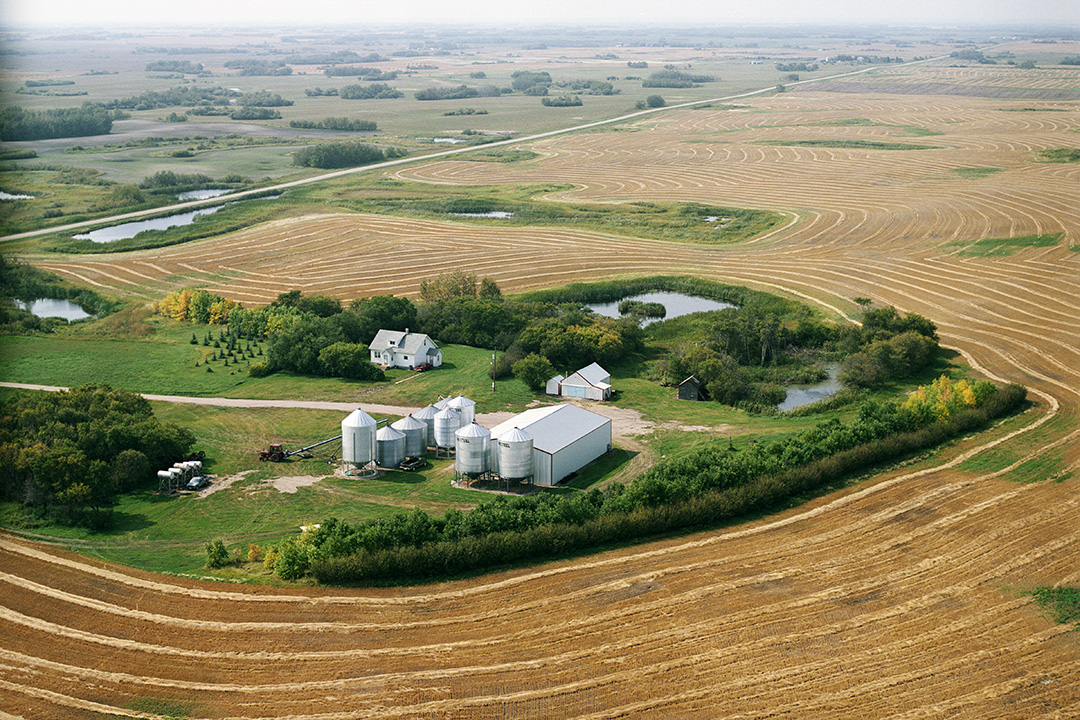 Returning to his home province, Hickie spent the next 27 years with the Saskatchewan Department of Agriculture. Over those years, he acquired land near where he grew up and got back into hands-on farming "in my spare time and on holidays." He retired from the civil service in 1987 and returned to his roots, farming almost 1,700 acres of crop land. In 1990, he bought what is now Perseverance Farm. 
Also during this period he married the love of his life, Bernadette, in 1968. She was a school teacher and shared John's work ethic, sense of service and generous nature. She was a source of inspiration and encouragement to many, including John. Bernadette passed away in 2015 and is dearly missed. They raised two daughters, Jennifer and Angela, and have four grandchildren. 
Speaking from his home in Regina, Hickie said his decision to donate the land to the university stems from his years as a student there. "I received a lot of benefit from my education that I would never have had if I hadn't attended the college. I feel a great deal of gratitude for the success I've achieved in life, and that increased my feelings of giving back so others have the chance to have a successful career."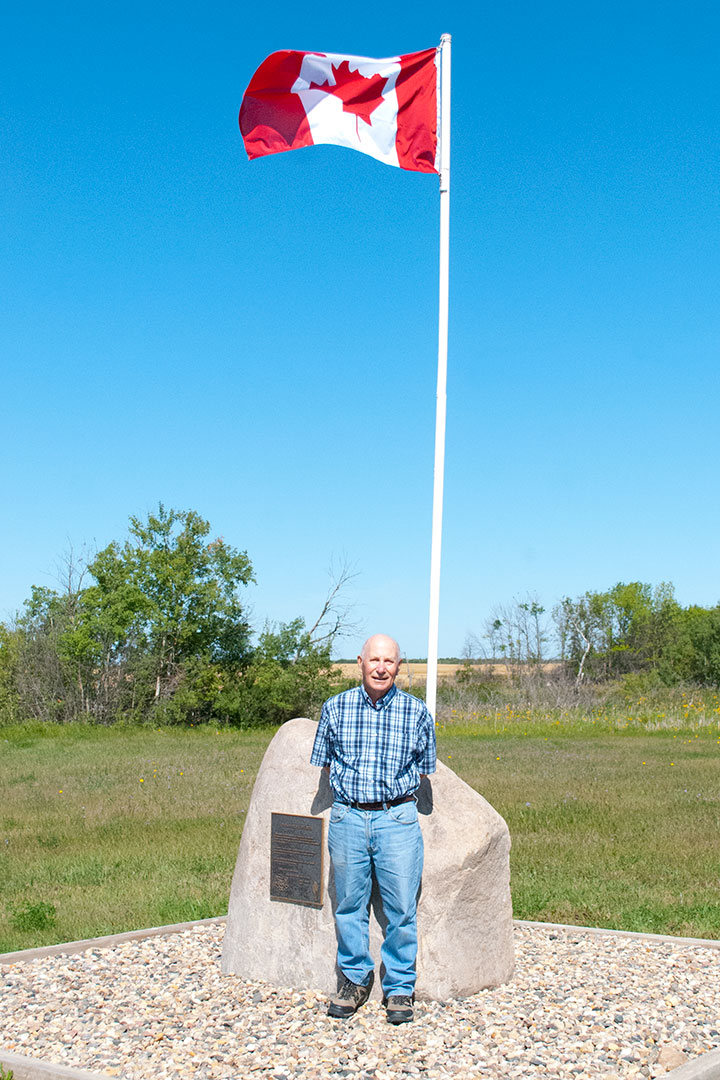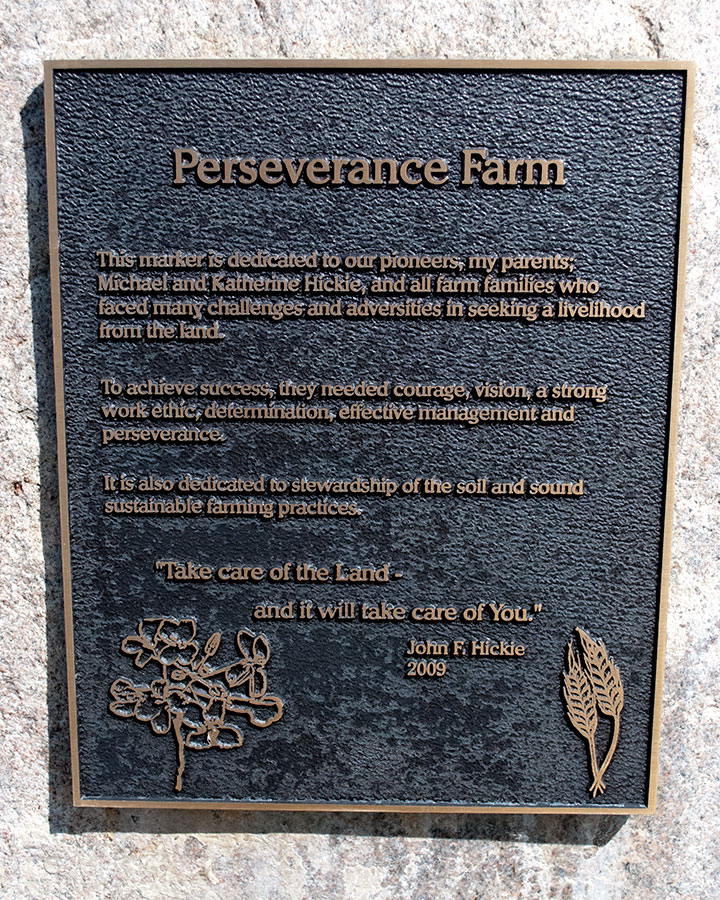 The section of land is currently leased, and that arrangement will continue with the proceeds going to fund a student scholarship at USask in Hickie's name. He would like to see the scholarship used to support students who have "a sense of responsibility to use their training to improve the world but also so others can have the opportunity to have a successful career."
The donation is generous but it is not Hickie's first. While working for the provincial government, Hickie assumed responsibility for administering the Major Alfred Frank Mantle Memorial Scholarship, which had been set up by the province for the college but was later discontinued.
Mantle was the deputy minister of agriculture when, at age 33, he enlisted in the army in August 1915. He was killed in action in the First World War almost exactly a year later.
"The more I learned about Major Mantle, the more I became a great admirer of the type of person he was, of his value system, his sense of service. I felt I should do something (to renew the scholarship) in the hope the major would serve as an inspiration for students' lives."
Hickie was so inspired by Mantle's example that he established a new Major Alfred Frank Mantle Memorial Scholarship at the college. It too will be supported over the long term by this land gift.
Hickie was also a member of the Sodbusters Club, a group that contributed financially to the original feasibility study for a new agriculture building on the USask campus and whose generosity kick started the fundraising campaign that led to its establishment.
Although no longer actively farming, Hickie still makes the trek from Regina to Perseverance Farm. "I go out regularly to cut the grass to keep the yard looking good," he said. And often when he drives into the yard, he glances at the words on the boulder. "I'm proud of that marker, and especially the plaque. I hope it will be there for a very long time."
Story from Agknowledge, Fall 2019.