AgBio Research Day
A day of networking and research dissemination for our students and faculty.
On March 17, 2017, the College of Agriculture and Bioresources hosted its first AgBio Research Day. It was a celebration of the research endeavors of AgBio undergraduate and graduate students, as well as of our faculty and staff. The day provided updates on a diverse range of agricultural and biotechnology research topics.
Check back for upcoming information on our 2019 Research Day!
Student Awards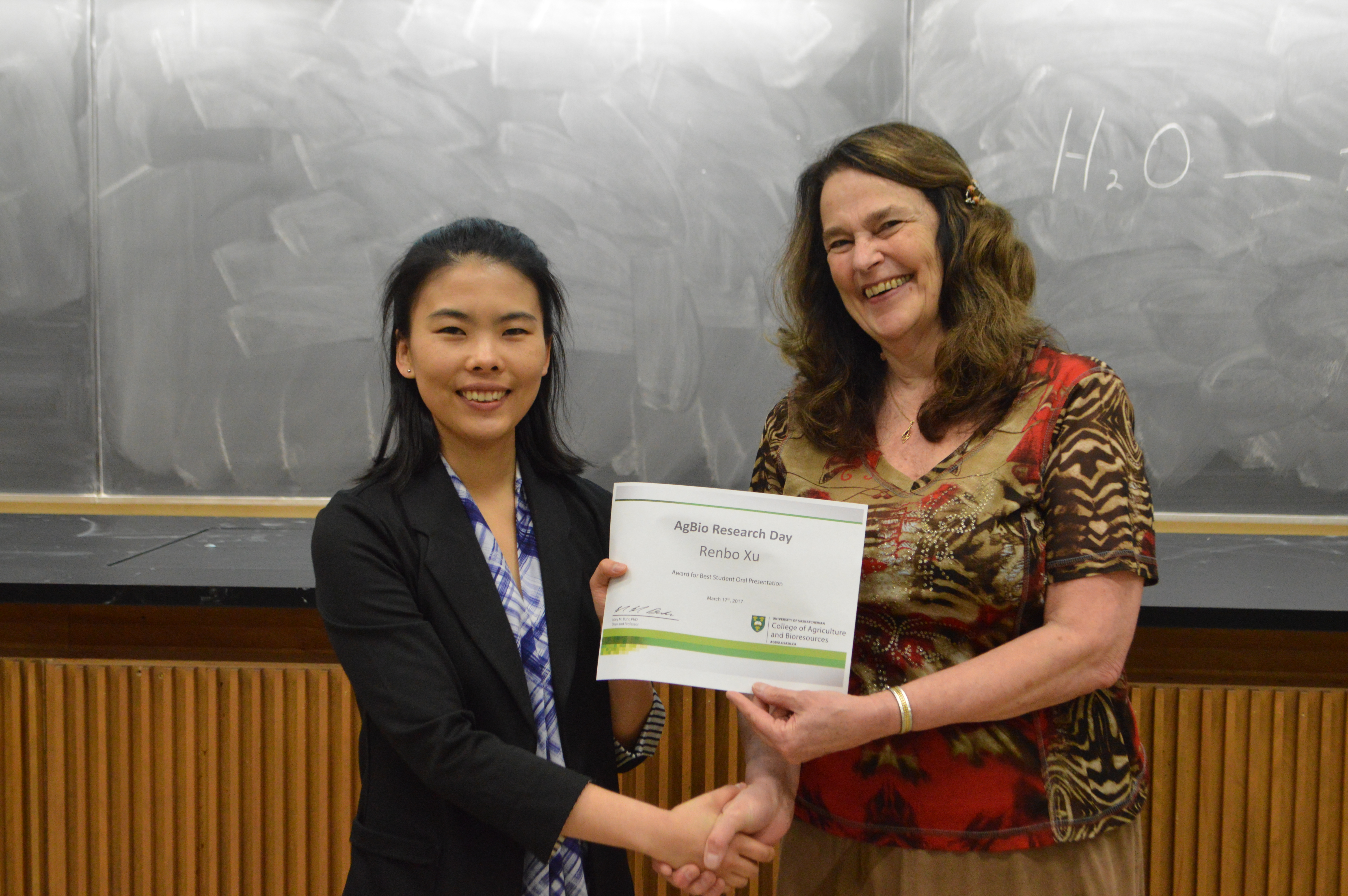 Best Student Oral Presentation
Renbo Xu for her presentation Evaluation of physico-chemical and functional properties of yellow pea and red lentil and their suitability in enhancing meat-based products.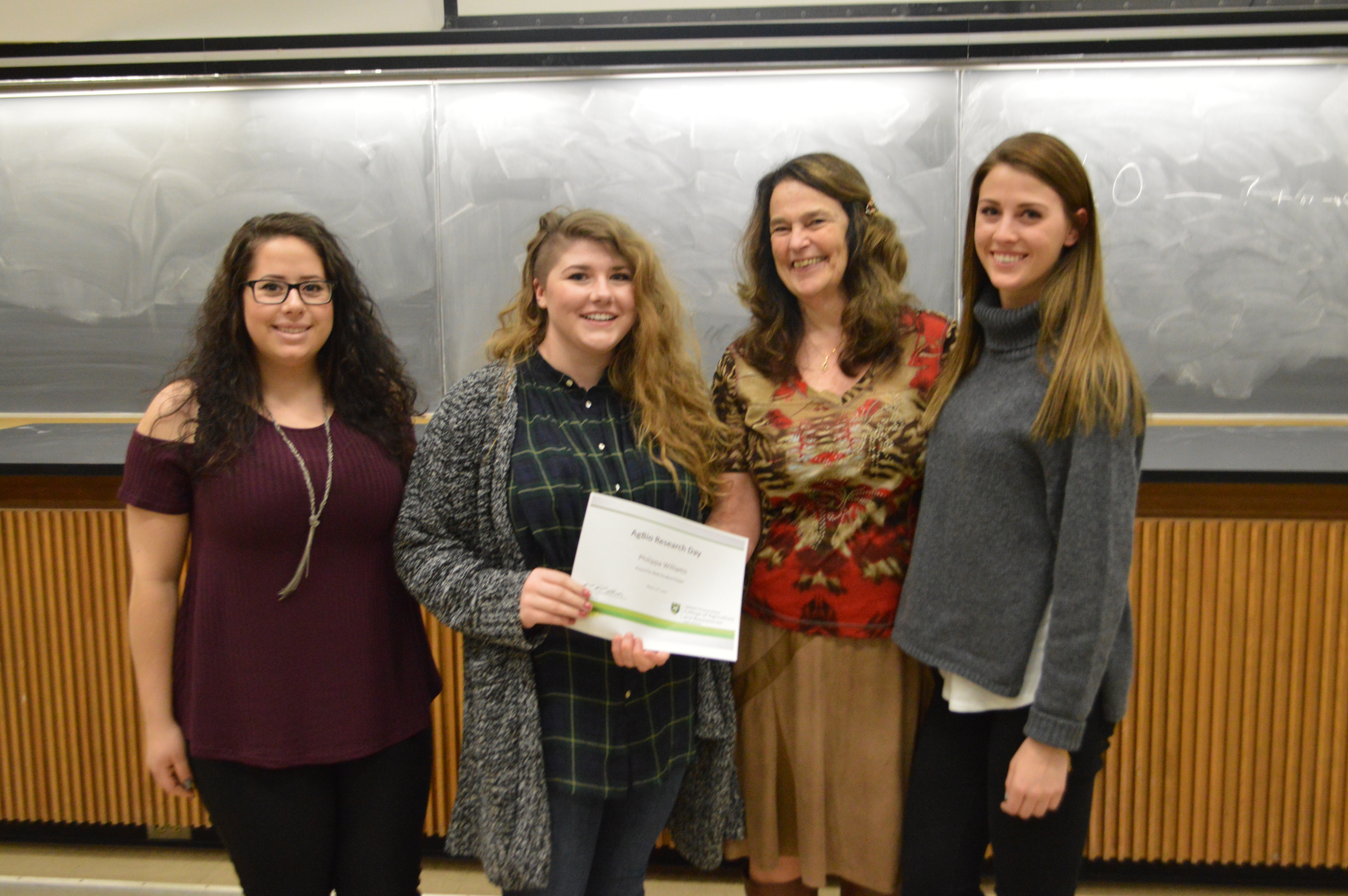 Best Student Poster - 1st Place
Philippa Williams, Jessica Goddard and Rozlin Holoboff for their poster Determining habitat selection of polar bear day beds.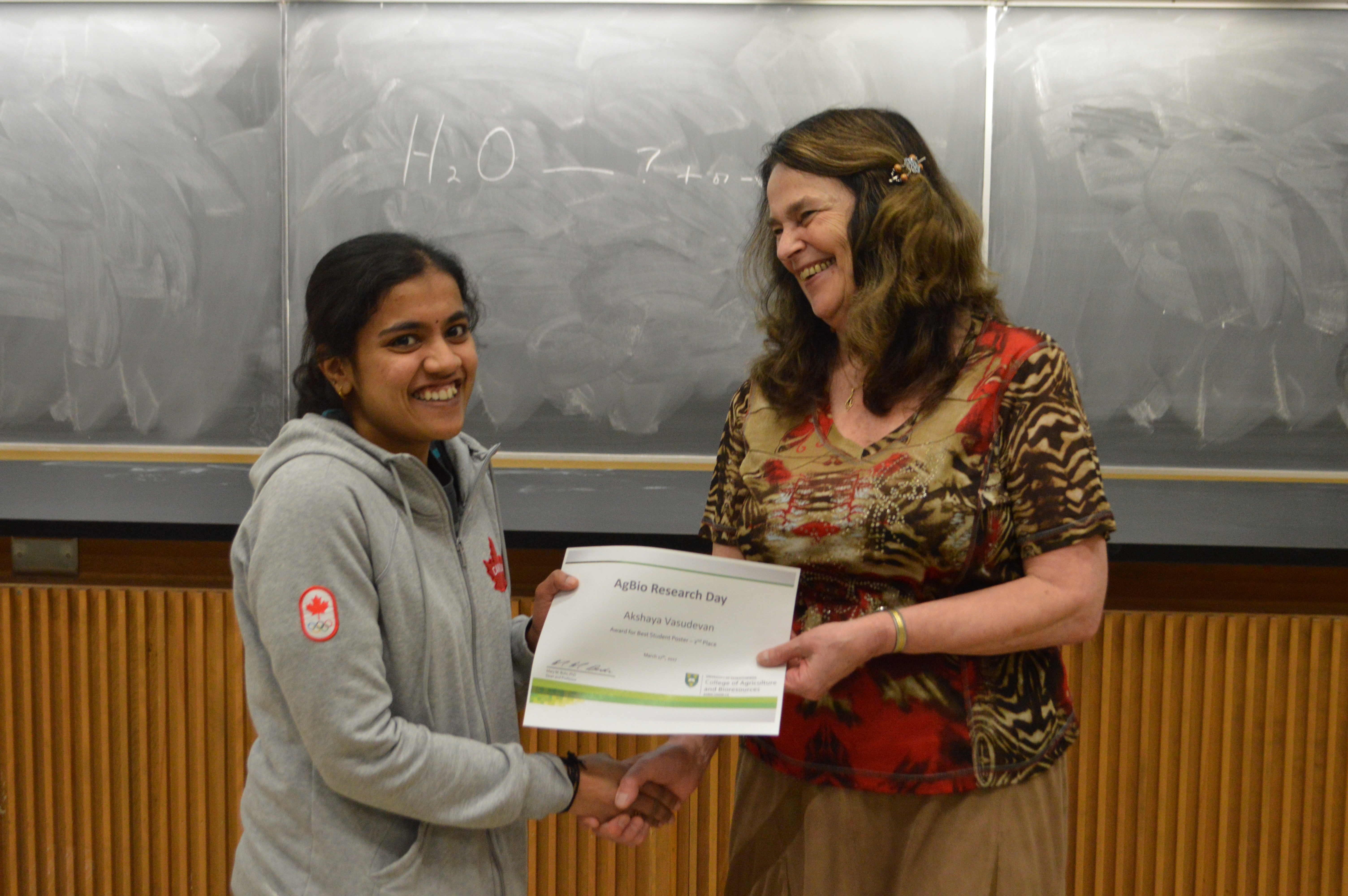 Best Student Poster - 2nd Place
Akshaya Vasudevan for her poster Genomic and phenotypic characterization of early flowering (Epi) mutants derived from 5-Azacytidine treated flax cultivar 'Royal'.
We want to hear from you!
If you have any comments or questions regarding AgBio Research Day please contact your college research facilitator.