Annual AgBio Research Day
A day of networking and research dissemination for our students and faculty.
On March 17, 2017, the College of Agriculture and Bioresources hosted its first Annual AgBio Research Day. It was a celebration of the research endeavors of AgBio undergraduate and graduate students, as well of our faculty and staff. The day provided updates on a diverse range of agricultural and biotechnology research topics.
Student Awards
Best Student Oral Presentation
Renbo Xu for her presentation Evaluation of physico-chemical and functional properties of yellow pea and red lentil and their suitability in enhancing meat-based products.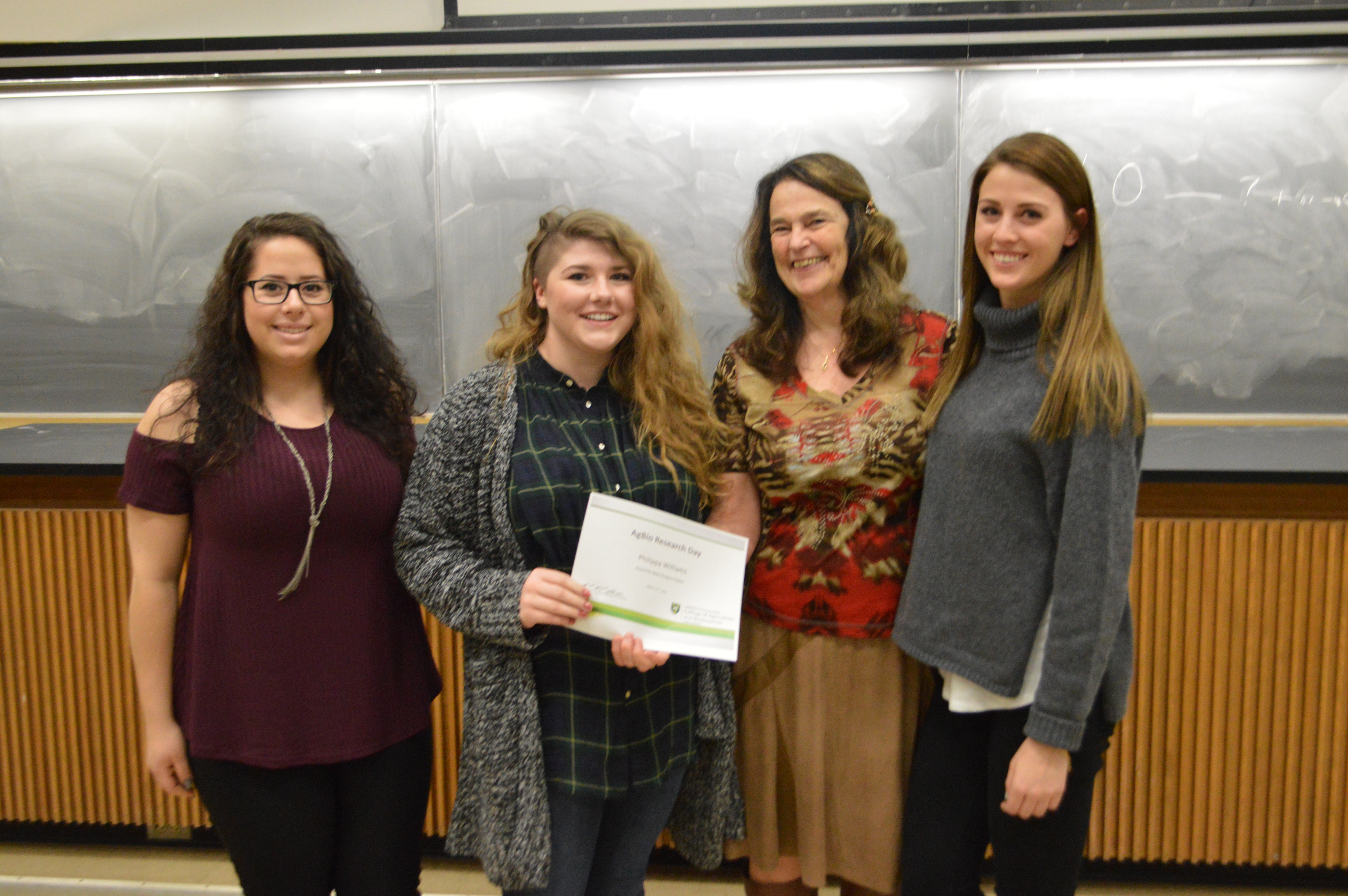 Best Student Poster - 1st Place
Philippa Williams, Jessica Goddard and Rozlin Holoboff for their poster Determining habitat selection of polar bear day beds.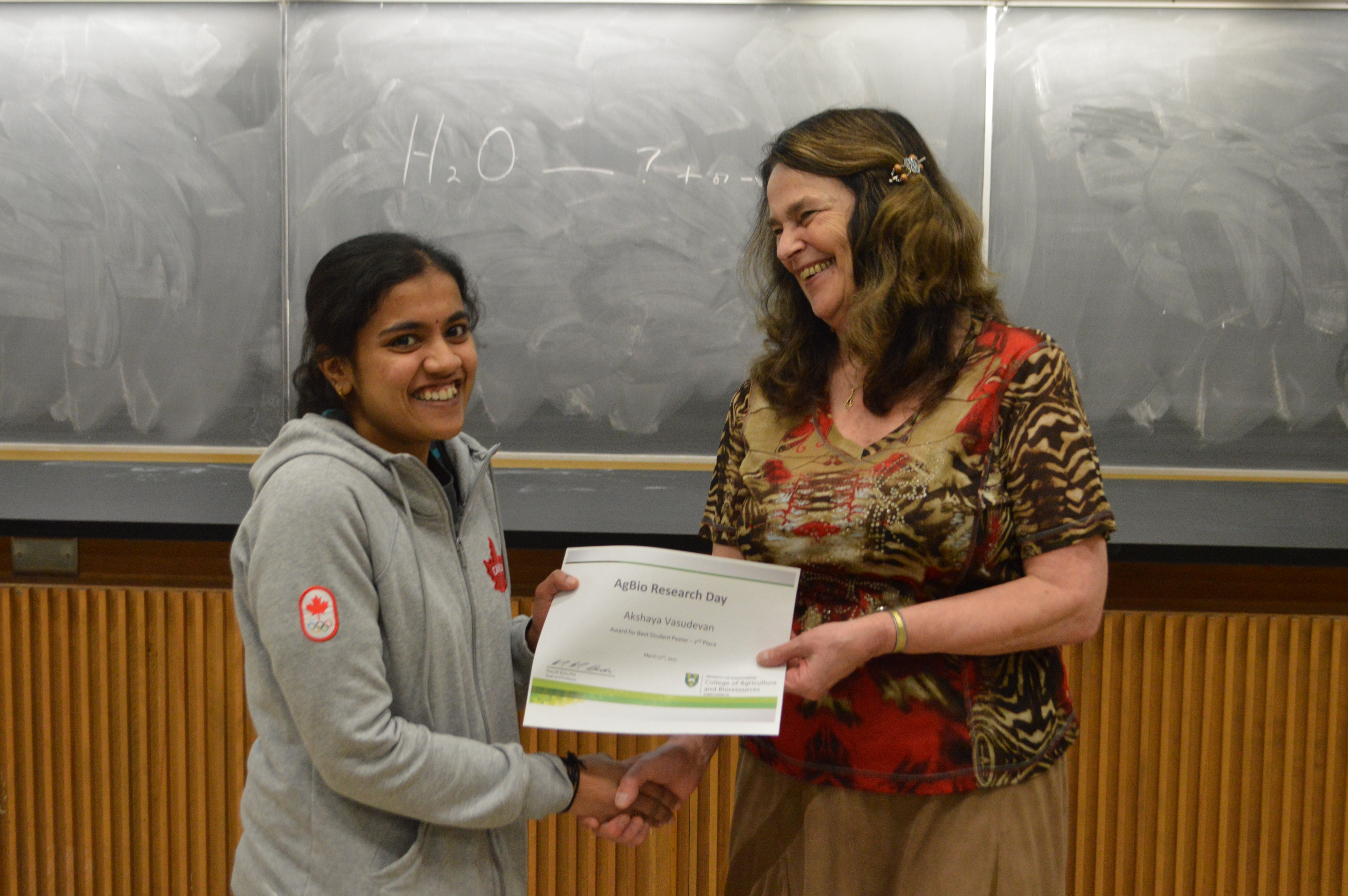 Best Student Poster - 2nd Place
Akshaya Vasudevan for her poster Genomic and phenotypic characterization of early flowering (Epi) mutants derived from 5-Azacytidine treated flax cultivar 'Royal'.
We want to hear from you!
Please participate in our short evaluation and share your thoughts on the day.